Why not become a member of Rochdale Training?
Rochdale Training Association Ltd was formed in 1966 as a charity by the heads of leading manufacturing employers in the area to assist in the training in young employees. Still run by the companies that form its membership, Rochdale Training has expanded and in addition to apprenticeships now offers a whole range of services from short courses to room hire facilities. 
As a member company of Rochdale Training, you are not only part of the organisation, you have a voice in its future growth and development. In return you will receive tangible benefits in the form of discounted rates on short courses and room hire. 
Member companies also benefit in apprenticeship recruitment and training. In addition to the subsidised training and assessment, members have the opportunity to be represented at school career evenings and conventions. Members can also access Rochdale Training's proven recruitment processes that include aptitude testing, interviews etc.
Benefits to members include: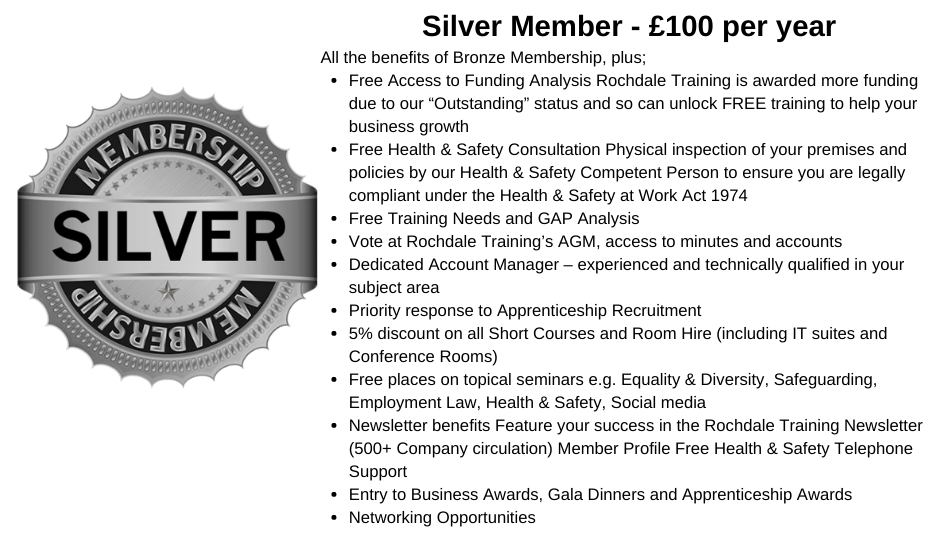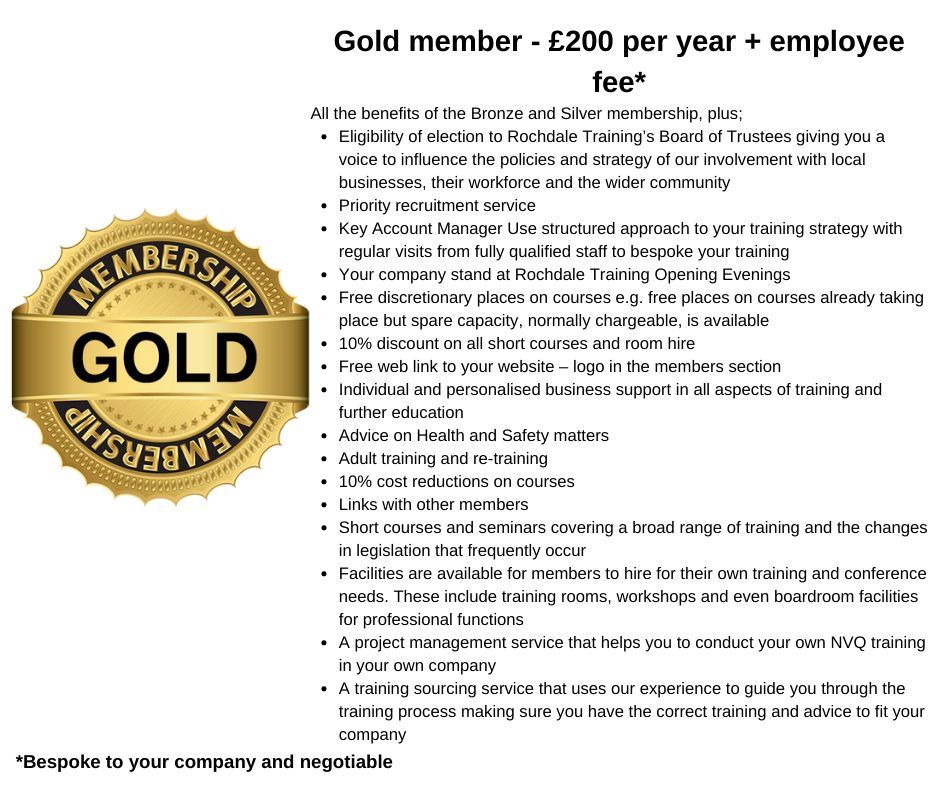 Becoming a member:
For more details please contact Rochdale Training on 
01706 631417